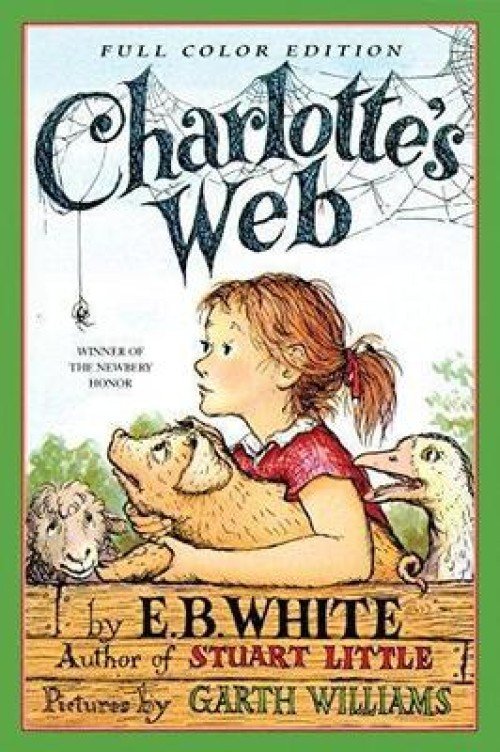 BOOKS FOR BABIES AND BOOKS FOR 1-YEAR-OLDS
Babies may not be ready to read on their own yet, but that doesn't mean you can't nurture a love of books and literacy! By understanding the fundamentals of early literacy strategies and resources available for development, parents can provide enjoyable opportunities for their little ones. Choose from fun activities or pick out some engaging stories – either way your precious baby is sure to benefit.
Board books are gold for babies. They're durable in construction and are image-heavy, perfect for developing eyes. Board books tend to be affordable, too, whether purchased new or used.
A BOOK OF SLEEP BY IL SUNG NA
" Korean author and illustrator Il Sung Na creates such whimsical visuals, a particular style unlike what you usually see in board books. The text is sparse but lovely and pairs with the unique illustrations for a story that's simple, soothing and a treat for the eyes."
THE VERY HUNGRY CATERPILLAR BY ERIC CARLE
"No list of board books would be complete without this classic. The timeless story, beautiful artwork and die-cut pages make this a favorite of parents and babies alike."
THE SNOWY DAY BY EZRA JACK KEATS
"The Snowy Day first broke the color barrier in mainstream children's publishing in 1962 when it introduced us to Peter, an absolutely precious little brown boy in a red snowsuit playing in the snow. Keats has made a concerted effort to make all of his characters diverse and for that he gets all of the points."
Note that you may need to toggle your selection to "board book" on each link to access that specific edition.
Another great option for introducing books to babies and toddlers is through soft books. Soft books offer crinkly pages made of fabric, but they might also include other sensory features to them that make the books equally interactive as toys for young readers.
BEAR MOVES BY BEN BAILEY SMITH (DOC BROWN) AND SAV AKYÜZ
This dancing bear will get kids grooving, with sweet moves like Furry Breaking and Running Bear. Bold colours and exciting illustrations will make this one to read again and again.
HIP-HOP LOLLIPOP BY SUSAN MONTANARI AND BRIAN PINKNEY
"An energetic little girl dances her way through her bedtime routine — something that I can certainly relate to. I pace when brushing my teeth, which can sometimes turn into a bit of a dance. The illustrations by Caldecott Honor winner Brian Pinkney are perfectly matched with the energy of the narrative."
BOOKS FOR PRESCHOOLERS
Finding books for preschoolers is so much fun. Books for 3-year-olds and books for 4-year-olds range from board books — so anything above — to picture books that make great read-alouds, as well as picture books that encourage independent reading. Whether your preschooler is able to read each word or simply admire the art, now is a perfect time to introduce your readers to this wealth of reading options.
GASTON BY KELLY DIPUCCHIO AND CHRISTIAN ROBINSON
"This book is an adorable lesson in diversity. Gaston doesn't exactly look like his poodle siblings: Fi-Fi, Foo-Foo, and Ooh-La-La. While at the park, he meets a family of dogs that he does resemble, and they happen to have a poodle that matches his family. The mismatched puppies switch, but something doesn't feel right."
BOOKS FOR 1ST GRADERS
As you seek out book for first graders, keep in mind that picture books are perfect no matter the age. Often, books for 6-year-olds and books for 7-year-olds can focus on beginning chapter books or stories which feature more text than images, but picture books are always developmentally appropriate and make for excellent read-aloud choices.
Guess How Much I Love You by Sam McBratney – This bedtime favorite is about love, and as such. elicits warm and tender connection between you and your baby as you enjoy your reading time. It is about two hares, a little one and his big papa, imaginatively trying to describe how much they love each other. Your baby will love the repetitive sounds.
Good Dog, Carl by Alexandra Day – What is unique about this book about a responsible rottweiler and his infant mistress is that there are hardly words in it. Words just appear in the beginning and the end, and in-between are detailed illustrations that show the dog and the baby girl having adventures. Because of this, you need to use your imagination to tell the adventures .
The Rainbow Fish by Marcus Pfister – The book glitters and sparkles, with beautiful illustration, and is about a fish who gives part of itself away in order to make friends. The book's lesson divides parents, some see it as about the virtue of sharing, while others do not agree with "buying" friends. But the artwork, including the shimmering gills of the rainbow fish will delight your child.
My Big Animal Book by Roger Priddy) – Like the "First 100 Words", this is a collection of colorful photographs, this time, of animals, which little readers will find fascinating. Different kinds of animals from pets to farm animals can be found here, and is the perfect way to start your baby to build his animal vocabulary.
Goodnight Moon by Margaret Wise Brown – This classic bedtime book for you baby contains a short poem of goodnight wishes from a young rabbit to everything he finds in his room, including bears sitting on chairs, kittens and mittens, toy house and a mouse. The rhymes of objects have a lulling effect, matched by the calming colorful illustrations which becomes darker as bedtime approaches. The end of the book is a perfect cue for baby to sleep.